The next generation

The groundbreaking new application.
And guess what? You've never seen anything like this before!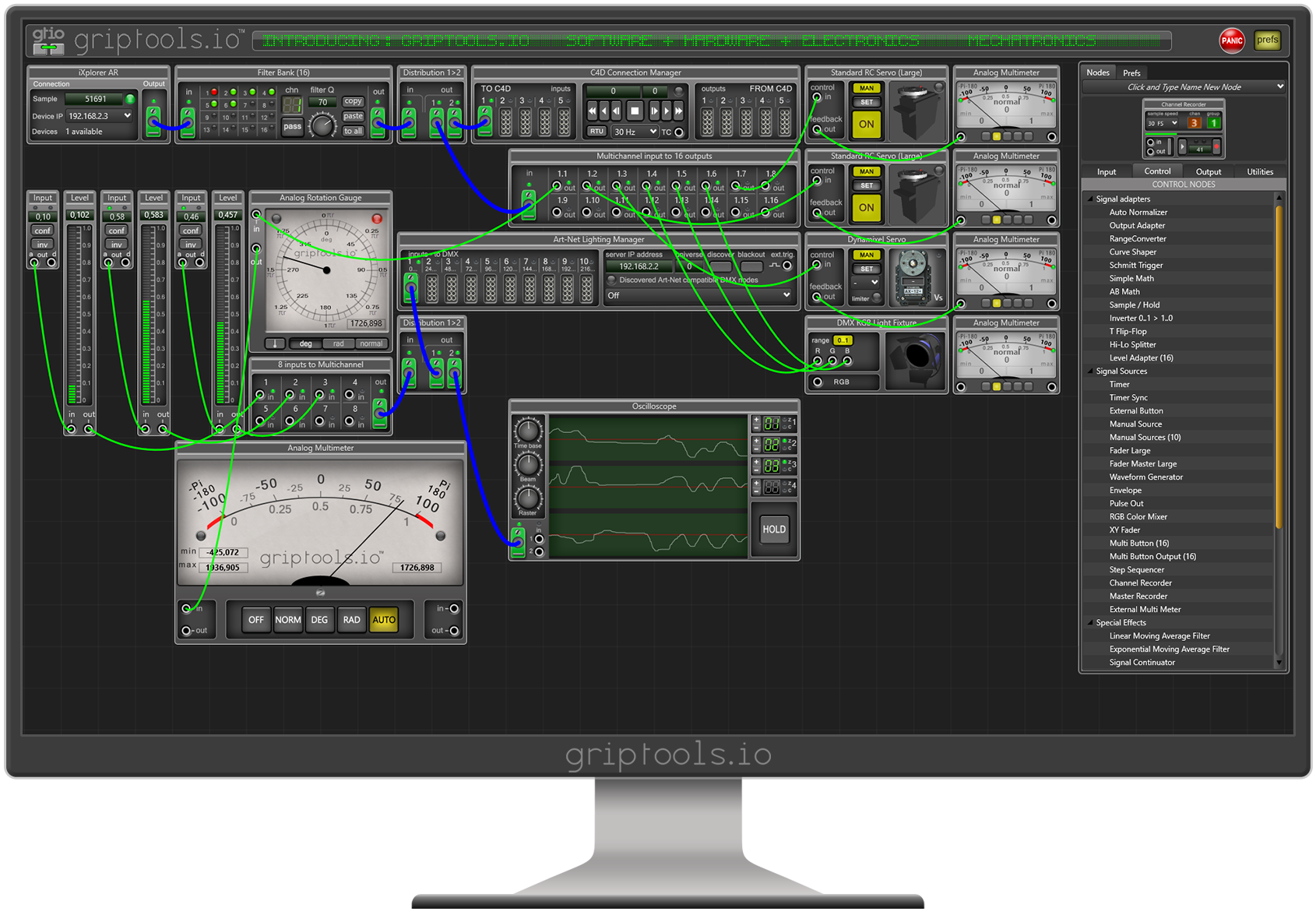 griptools.io is visual Motion/Mechatronics- design software. It's is all about connecting: virtual/3D to real, real to virtual/3D and real to real. griptools.io has build-in support for game HID devices, MIDI, OSC, motors, external controllers, lighting, mobile devices and a 3D application (CINEMA 4D).

You can use MIDI, OSC, Game input devices, motors, controllers, sensors, light, music instruments, mobiles, and a 3D application, all in one project.

griptools.io is a standalone Rapid Project Development Application (RPDA) allowing you to build cross media projects in a very short space of time.

There's no need to make sketches or test circuits, griptools.io is your sketchbook, breadboard and finished project at the same time.
What does griptools.io connect?